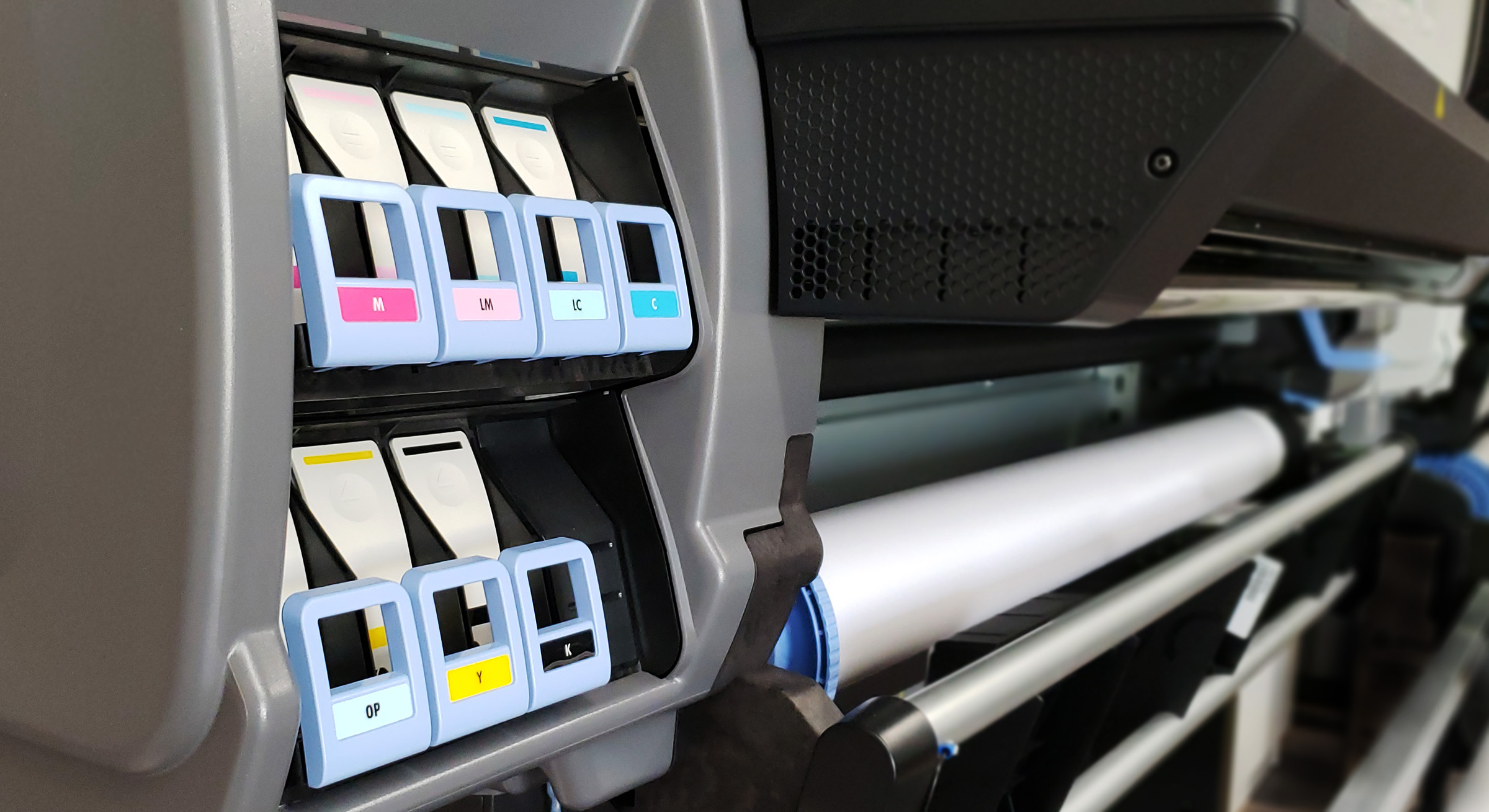 For all your prints, our printers offer you quality and precision at up to 1400 dpi.
A Roland 64'' wide printer. Eco-Solvent inks with print and cut capabilities.
Two HP latex printers. A 60 inch and a 54 inch wide.
Both ink types are UV resistant.
They can print on a lot of different surfaces.
They are :
Poster paper, photo paper or thicker paper
Self adhesive vinyl ( clear, opaque, cling, permanent glue or removable.)
Banners.
Backlite (for lightbox or window graphics).
Polyester for roll-up.
Canvas.